Build Your Authority and Get More Sales with our expert Social Media Marketing Company UK
Get more clients with the help of our Social Media Marketing Company
Social Media Marketing is nowadays one of the best ways for any business to showcase their products or services and connect directly with their potential clients.
But with so many businesses doing it, you a content able to connect at a more personal level with your target audience, raising in them the feeling of a caring and close brand worth being trusted.
We work with a proven method that allows us to uncover your ideal clients' internal motivations and use this data to create content able to positively impact them and drive them to follow your brand and become real clients.
100% Custom Social Media Marketing Pricing
As a leading international Social Media Marketing Company, we have flexible price ranges so that you can get exactly what you need.
DIGITAL AWARENESS
Facebook & Instagram
12 Posts + Stories Per Month
Social Ads $30 /month
Up to 10 comments per day
Account management
LET'S GET STARTED
DIGITAL GROWTH
Facebook & Instagram
20 Posts + Stories Per Month
Social Ads $30 /month
Up to 10 comments per day
Account management
LET'S GET STARTED
DIGITAL AUTHORITY
Facebook & Instagram
40 Posts + Stories Per Month
Social Ads $30 /month
Up to 10 comments per day
Account management
LET'S GET STARTED
DIGITAL AWARENESS
Facebook & Instagram
12 Posts + Stories Per Month
Social Ads £30 /month
Up to 10 comments per day
Account management
LET'S GET STARTED
DIGITAL GROWTH
Facebook & Instagram
20 Posts + Stories Per Month
Social Ads £30 /month
Up to 10 comments per day
Account management
LET'S GET STARTED
DIGITAL AUTHORITY
Facebook & Instagram
40 Posts + Stories Per Month
Social Ads £30 /month
Up to 10 comments per day
Account management
LET'S GET STARTED
DIGITAL AWARENESS
Facebook & Instagram
12 Posts + Stories Per Month
Social Ads £30 /month
Up to 10 comments per day
Account management
LET'S GET STARTED
DIGITAL GROWTH
Facebook & Instagram
20 Posts + Stories Per Month
Social Ads £30 /month
Up to 10 comments per day
Account management
LET'S GET STARTED
DIGITAL AUTHORITY
Facebook & Instagram
40 Posts + Stories Per Month
Social Ads £30 /month
Up to 10 comments per day
Account management
LET'S GET STARTED
Do you need something more customised? Contact us today and discover how we can customise a social media marketing plan specifically for you and your business. Do you need more services? Click here to see our Digital Marketing Packages
Convert more with our Social Media Marketing Company UK
What's the point of having tens of thousands of followers if then they are not the right people interested in what you sell? Every marketing company will promise you followers; we promise the right ones for your business. We focus on your real potential customers and turn them into real and relevant followers.
Your target audience have a specific reason why they would decide to trust and rely on your business. This is the reason that will drive them to visit your social media account and decide to become clients. Yes, still it's impossible to read people's minds but uncovering this data and empower your marketing with it for higher conversion is now possible!
Serendipity Marketing is a new generation Social Media Marketing Company with a proven methodology able to uncover any target audience's driving emotions and empower your Social Media Marketing service for higher engagement from qualitative users and make the right impact for higher conversions. Check out our Social Marketing services and contact us today.
A Serendipity Marketing client increases engagement in less than 3 days.
Thomas Bisson
"My hands are up. Technology is a weakness of mine. For too long I fumbled my way through it. Making mistakes, losing money.. and just when I thought it couldn't get any more frustrating something happened…I met Maria. This girl is a whirlwind. Her attitude and service is second to none and she has a genuine passion to help people. She has made a difference in my life and business. She is always pushing herself to learn and expand for MY benefit. Something I am truly grateful for. I fully recommend giving Maria a go at helping to reduce stress in your life and business and get it working for you, instead of sucking time away from you."
Marta Gómez
"They are very professional. They work putting attention to detail and they are very careful. We are based in Cádiz, and, although we aren't in the same city, we feel very closed to them. There is an essential human side in this type of projects. We want to transmit what we feel inside, and with them, we feel they understand us. They empathize very much with what we want to do and transmit. With them, we feel super safe and confident, and willing to work with them. Thanks to these two, Stefano and María and to the whole team behind Serendipity Marketing."
How our Social Media Marketing Company in UK can help Your Business
The name Social Media says it all already. To have success on these platforms, you have to be Social. Success on these platforms comes also from constancy in posting and interacting with your audience to keep them active and stay in their heads.
We can create and post content for you 7 days a week. Our social media packages include a detailed content calendar. This will allow your social media accounts a constant flow of content and you to have complete access to all the content to approve it before the publication. You have full control.
At Serendipity Marketing, we are fully committed to lead businesses like yours to maximise their Social Media Marketing benefits. But that isn't all. We work with a proven method that guarantees us to do so.
👉74% of consumers
rely on social media networks to help with their purchasing decisions.
👉66% of Facebook users
say that they Like or Follow a brand on this social platform.
👉90% of Instagram users
say that they follow and interact with business on this social network.
👉Average of 153 min per day
spent on social media by the 3.6 billion people using these platforms.
👉89% of online marketers
state that Instagram has been a very effective social media platform for influencer marketing.
Boost Your Visibility with our Facebook Marketing Company
With billions of active users around the world, Facebook remains the primary social media platform for businesses today. Whether you run a small business, a start-up, or an established company, a business Facebook page is much needed in your marketing strategy to keep your customers informed, increase your brand awareness, and extend your reach. Here you can see some interesting numbers about Facebook for business:
📣More than 1.6 billion users around the world are connected to a business on Facebook.
📣Users are 1.5x more likely to watch Facebook videos using a smartphone, on a daily basis.
📣Facebook ads generated £60,68 billion in total revenue in 2020.
📣83% of consumers stated that they use Facebook to search for products and services.
📣66% of users say that they Like or Follow a brand on Facebook.
Build Your Brand Awareness with our Instagram Marketing Company
You may think that Instagram is only for visually appealing brands. If that's the case, you might want to think again. It doesn't really matter what products or services you're offering, if you have the right content marketing, your business would still incredibly benefit from this social platform. By incorporating creativity in your posts, you can successfully grow your brand awareness, increase website traffic, and be one of the main authorities in your industry. You can also use it as a networking tool to find and connect with business-minded people like you. Below you can see some interesting statistics about Instagram:
📣500 million users affirmed to check Instagram Stories and Explore every month.
📣92% of the total Instagram users say they've followed a business, visited their website, or made a purchase after seeing their product or service on Instagram.
📣62% of users reported that they have become more interested in a brand after watching it in Stories.
📣11% of social media users shop on Instagram.
📣130 million Instagram users view shopping posts on the platform every month.
Build Your Authority with our LinkedIn Marketing Company
If you are looking at increasing leads, reaching your target audience, establishing your reputation, and building connections with other business owners or professionals, then you should be on LinkedIn. With more than 600 million users around the world, it represents one of the most utilized social media networks for businesses today. And on top of this, having a company profile on LinkedIn is also a great way to improve your SEO rankings on Google. Here are some LinkedIn statistics that are worth keeping in mind:
📣LinkedIn is 277% more effective in generating leads.
📣45% of marketers stated that they have gained customers through the social network.
📣65% of B2B companies have reportedly used LinkedIn paid ads to acquire new customers.
📣95% of B2B content marketers use LinkedIn for their organic content marketing.
📣LinkedIn impressions grew up to 50% year over year.
How much should you invest in a Digital Marketing Company for Small Business?
Benefits Of Getting The Services Of Our Social Media Marketing Mompany London
Complete Service
A high converting digital marketing strategy always includes social media marketing. Your digital marketing must work synergically across all your platforms, and it is often difficult to work with different agencies and get them to be coordinated to generate qualitative work for your business.
If you work with a full-service digital marketing agency such as Serendipity Marketing, you will just rely on a single agency with all the tools and experience to handle everything your digital marketing strategy needs to generate higher conversions. This will guarantee you more qualitative work and takes us to the following point.
A Serendipity Marketing client lowers their lead cost per acquisition.
No Trial And Error Marketing Strategy
When you get the services of an experienced social media marketing company like us, you'll have a team of professionals who knows what they're doing and how to do it in the most efficient way for your business. At this point, you can just sit back, relax, and let us do the work for you..
Increase Your Revenue
We will make your content show up in front of your ideal clients, increasing your visibility from those people that are truly interested in your products or services. We will also empower your content and accounts with our methodology, making them the best experience for high conversion rate and return on investment.
A Serendipity Marketing client gets their engagement above 3% which is the minimum to get results.
Save Time And Money
When you hire a leading full-service marketing company like us, you will save time and money from the very beginning. We have the tools and ability to handle everything your business needs to get higher results.
A Serendipity Marketing client increases qualitative visits.
Increase Your Brand Awareness
Getting the services of a social media marketing company such as Serendipity Marketing will ensure your brand to be known by a wider number of potential customers. We will share content able to positively impact qualitative users, driving them to love your business and be proud to share your content on their accounts for even wider outreach.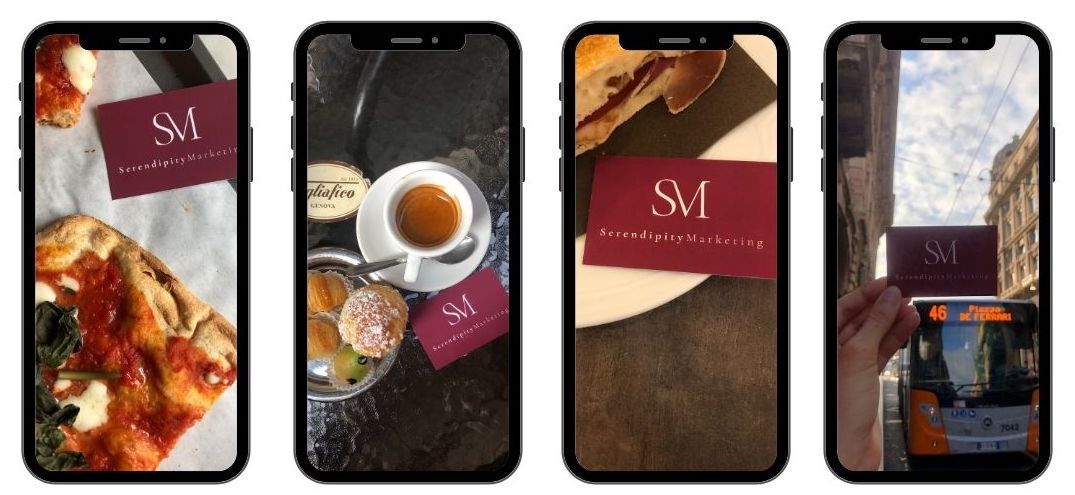 Our Proven Process that makes us the best Social Media Marketing Company in London
Assign A Dedicated Social Media Account Manager To Your Account
You will be assigned a dedicated social media account manager to develop your social media strategy and execute it. This person will learn your business and be your primary contact. You will be able to communicate with your social media manager when you need via email or schedule a call at a time that is most convenient for both.
Develop A Bespoke Social Media Strategy
The first step we will take with your social media campaign is to perform research and analysis and develop your strategy. We will analyse your ideal customers, uncovering their driving emotions by using our proven methodology, analyse your competition, and create a high engaging and converting social media marketing strategy.
Create Engaging Content Calendars And Posts
Once you agree on the social media strategy, we will start its execution. We will create social media posts that are unique to your brand and engaging for your specific audience. For quality assurance, this content can be prepared in a monthly content calendar. You will have then the opportunity to review and approve it before anything goes live on your social media profile.
Growth Optimisation And Daily Maintenance
Our social media marketing services include daily management and growth optimisation. We will monitor all your social media activity (comments, messages, and reviews), and aim to respond within 24 business hours. In addition, we will use organic techniques (hashtags, following, contests, etc.) to grow all your social media.
Reporting And Communication
We will prepare monthly reports for you to review. In terms of meetings, we can schedule weekly, biweekly, or monthly meetings to discuss progress.
Frequently Asked Questions
What type of results can I expect?
The key performance indicators we look at are followers, engagement, and website traffic & conversions. All of these metrics influence sales in the long-term. You will see these metrics increasing monthly, and we will track our progress to see how this is working for you.
How many new followers can I expect each month?
On Facebook, growth will be contingent on advertising and how effective we make your social campaigns. On Instagram and LinkedIn, our clients normally see an organic boost in their followers of 100-300 followers each month.
How much website traffic should I expect each month?
Our Social Media Marketing London services focus on developing followers and engagement on your social media channels. Your organic website traffic may increase as you gain new followers. However, to see an immediate increase in website traffic, you should use our paid social advertising service.
How soon should I expect to see results?
If you define results as followers and engagement, our clients normally notice an increase in followers and engagement within the first 30 days. The results should continue to increase each month.
We recommend our clients to try this service for at least 6-12 months to see a noticeable impact on conversions. This is because the main focus of our social media management service is to develop your brand's followers, engagement, and word-of-mouth. If you want to focus on driving conversions in the short-term, you should consider using our paid social advertising services.
How long are the contracts?
We offer initial contract terms of 3 months (as regular Social Media Marketing Companies UK). After the initial contract term is complete, your account will be serviced on a month-to-month basis. You have the option to cancel at any time with a 30 day written or digital notice. After 30 days, we will cancel all services and return any information we have back to you.
Are there any setup fees?
No, there isn't any hidden fee!
How long does it take to get started?
If you are ready to get started, contact us. One of our sales consultants will help you identify the best plan of action and develop a proposal for you. Upon your approval, we will send you a contract and get your campaign started asap.
SERVICE & WORKING TOGETHER
Who will be working on my account?
You will be assigned a dedicated social media account manager. This person is trained in social media marketing and is likely to have experience working with clients similar to your industry. This person will be your main point of contact. All of our social media copy and graphics go through an internal review process to ensure that you receive quality work every time.
How will you learn about my business?
We will learn about your business by sending you a questionnaire. Upon completion, we will schedule an onboarding call with you to discuss the questionnaire and any additional questions you may have about your business. After the kickoff call, we will do more research and develop a social media strategy that is specific to your business.
How will you create content that fits my business?
Once we agree we are going to work together, we will take up to 2 weeks to know better your company, and to collect all the content and information that we need to start working. If for example, we sign a contract of 6 months working together, we will only need the first 2 weeks to prepare material and review it with you. It's fair, right? If you hire a company to work for you, they need to take a bit of time to prepare the right content for you! We will also send you a questionnaire, we learn more about your content preferences. In the social media strategy we develop for you, it will specify the content approach that we will use for your business. If you approve this approach, we will start developing your social media posts in a content calendar. You will have an opportunity to review all content in advance before it is published to your social media profiles.
Do I have to provide you with content?
No, you do not have to provide us with content. However, if you have content, we are happy to use it.
Your social media account manager can develop unique content that fits your brand. We have access to stock photography, simple design software, as well as relevant news sources. We can use this to develop content to engage your audience.
How will you grow my followers?
We can grow your followers using both organic and paid approaches. Organically, we can implement multiple techniques without the need for an advertising budget. When using a paid approach, you will need an advertising budget.
Do you monitor the pages for comments, messages & reviews?
Yes, your social media account manager will be monitoring the pages for comments, messages, and reviews. If we know the answer to the question or comment, we will respond accordingly. If we do not know the answer, we will direct the question to you and notify you via email.