Serendipity Marketing is an online marketing consulting agency that works with clients internationally and uses principles and strategies applicable in every business' industry.
This agency is based on the principle that everything happens for a reason, your success depends exclusively on what you do. "Serendipity" is a fortunate event meant to happen as you put yourself in the situation to make it happen. Your business' success as well!
We are in the mission to take businesses to hit their short and long-term goals. We truly want to make the difference for businesses of every nature, for businesses like yours.
Our team is highly specialized and composed of native English 🇬🇧, Spanish 🇪🇸, and Italian 🇮🇹 speakers.
We work using the Ultimate Triumph System (UTS), which is a set of strategies and principles mixed together to constitute our Methodology. It has been created by Serendipity Marketing CEOs and Founders, and it is based on Marketing Strategies proven as efficient in every industry; Human Psychology Principles to engage more with your audience and take them to buy from you and Mindset Principles to become the best version of yourself your business needs.
With the UTS nothing gets left on the table and this will lead your marketing to maximise its performance and return on investment.
Maria Lafuente Soria
Co-Founder & CEO
Maria is an entrepreneur with multiple business investments. She is passionate about communication and public relations, and how businesses change day by day and adapt to new technologies. She is responsible for her companies' exponential growth thanks to her deep knowledge of strategic planning and digital marketing. Her desire to lead other businesses to success led her to start up Serendipity Marketing and create the Ultimate Triumph System (UTS), taking the concept of digital marketing to a superior level. Maria speaks Spanish, English, and Italian.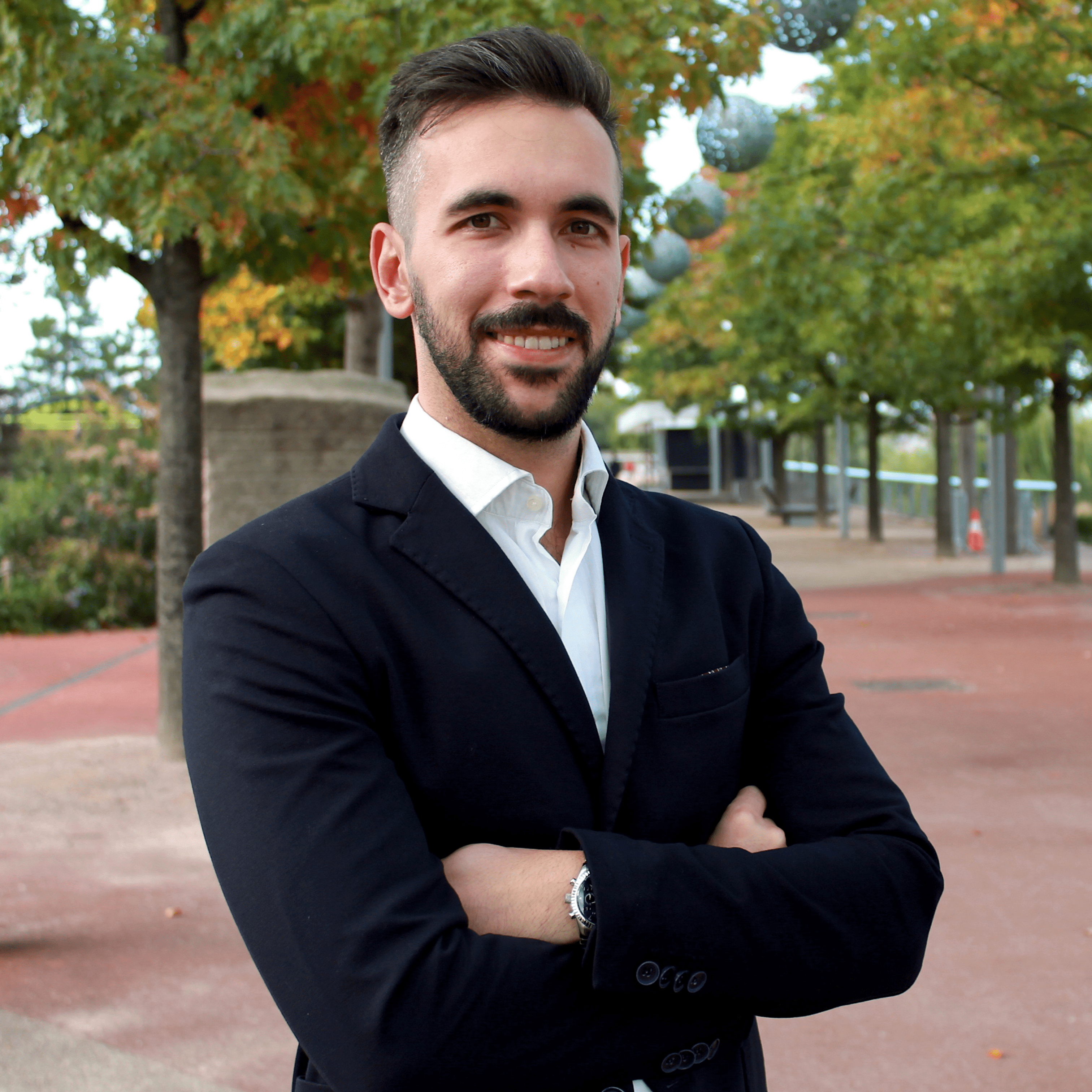 Stefano Fracchiolla
Co-Founder & CEO
Stefano is an entrepreneur with multiple business' investments. He is on a mission to help people be truly happy with their lives and reach their goals. This desire drove him to study, and experience through the years, human psychology associated with deep self-awareness and mindset. Success in business can lead people to their ultimate goals, and that's why he put his knowledge into Serendipity Marketing, contributing to the company's exponential growth and the Ultimate Triumph System (UTS) creation. Stefano speaks Italian, English, and Spanish.
We work with clients all over the world from different industries and different situations. We work either with young ambitious businesses or businesses already up-and-running that want to keep growing getting higher results or market also abroad.
Our goal is to be as close as possible with you, making you feel able to rely on us whenever you need to. Whatever issue you face, we're just one click away on your computer and phone, and here to fix it and make the work done for you.
Our team is easy to be reached and ready to support you with anything you need providing solutions on the same day or maximum the day afterwards.
It doesn't matter where you are, we are just one click away on your computer and phone whenever you need us.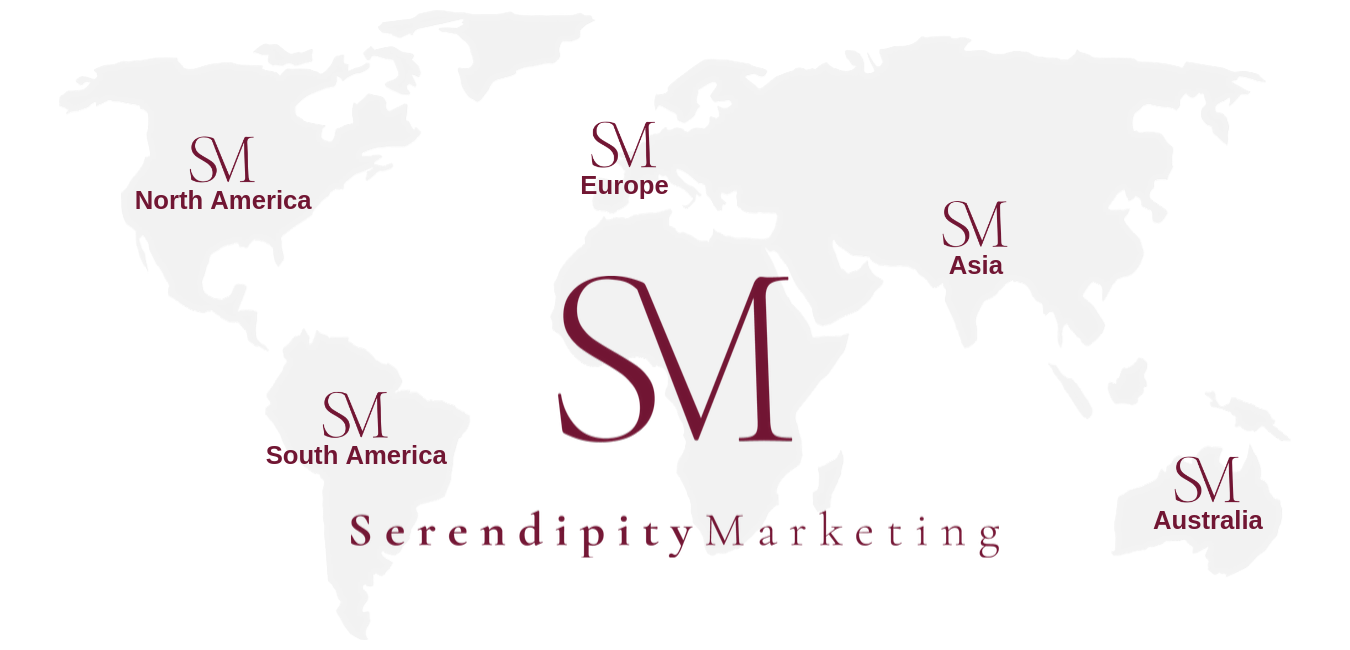 PROJECT PLANNING & EXECUTION
WEBSITE CREATION AND MAINTENANCE
SOCIAL MEDIA MANAGEMENT
BRANDING
EMAIL MARKETING AND AUTOMATION
SEO
PAID ADVERTISING
STRATEGIC PLANNING
MARKETING CONSULTING
BUSINESS SOLUTION PRODUCTS
12 WEEKS MENTORING PROGRAM
MARKETING COURSES
MINDSET COURSES (coming soon)
How we do it
1️⃣ At first, we book a video call in order to understand your business, your marketing and sales organization, and your goals. We want to listen to you and get to know you because you and your business are at the centre of our work.
2️⃣ Following our UTS Methodology, we then design a bespoke Strategic Plan, specifically tailored to your business needs for you to truly hit those goals. A truly efficient Strategic Plan is the key to make the real difference in your marketing and maximise its performance.
3️⃣ The following step is having us working deeply focused on your business needs and goals, using our Ultimate Triumph System.
➡️ Alternatively, you can get access to our UT Academy, where you learn all the principles and strategies part of the UTS through our courses and mentoring program.
We are currently offering the chance to book a 30-minute FREE phone consultation with our CEOs. We do this because we truly care that businesses get the right help, as well as many people who go through this process are so impressed and happy that they decide to become clients. Please note this is a no-obligation call and after we speak we will send you a bespoke action plan worth £500 for you to get the most out of your marketing.