We Empower Marketing with Human Psychology Leading Businesses to Constant Growth and Stable Success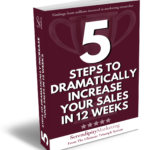 5 STEPS TO DRAMATICALLY INCREASE YOUR SALES IN 12 WEEKS!
Dear business owner,
Nothing happens by accident or coincidence.
Everything that happens is meant to happen. But things meant to happen, happen for real only if you are focused on them and believe they can become reality. Your success as well! The way you make it happen is through dedication and hard work, alongside finding what works for real for your business. And well, yes, neither this is a coincidence.
In business, we can identify these 3 groups: 
The reason why 96% of businesses fail within the first 5-10 years is that, despite a good product/service, they lack marketing and mindset skills.
The same reason applies to many businesses in the industry for years that struggle in getting to the next level or expand.
We are in the mission to help businesses of any nature with these 2 fundamental components: Marketing & Mindset.
PROJECT PLANNING & EXECUTION
WEBSITE CREATION AND MAINTENANCE
SOCIAL MEDIA MANAGEMENT
BRANDING
EMAIL MARKETING AND AUTOMATION
SEO
PAID ADVERTISING
STRATEGIC PLANNING
MARKETING CONSULTING
BUSINESS SOLUTION PRODUCTS
12 WEEKS MENTORING PROGRAM
MARKETING COURSES
MINDSET COURSES (coming soon)
We use the Ultimate Triumph System (UTS), which is a set of strategies and principles mixed together to constitute the Methodology that is at the base of how Serendipity Marketing works. It's based on the best Marketing Strategies proven as efficient in every industry; Human Psychology Principles to engage more with your audience and take them to buy from you; and Mindset Principles to become the best version of yourself your business needs.

Studied and proven as working in any industry.
Strategies that are milestones in marketing which no matters how the economy changes, will be effective in multiple future years' time.
The same Strategies that have created some of the most successful business empires on the planet.
To get to know your audience on an even deeper level and empower your message.
To set you up as the main authority in your industry that your audience can truly and fully trust creating long-lasting relationships with them.
To make your audience to want to buy from you.
To become the best version of yourself that your business needs in order to get to the next level.
No matter if it's because you need to be consistent with all the work, or if you need to be a great leader, developing a stronger Mindset is the key!
The business' success depends on the business owner and team's Mindset.
We work with businesses and professionals who want:
To start their own business
To build their marketing on a solid basis
To scale their online presence
To increase engagement on your social media platforms
To stand out from the competition
To launch a new product or service
To maximise their Return On Investment
To take their business to the next level
To build up presence abroad
To market in different countries
Let us tell you why we are confident to be the right fit for you.
We have personally spent money and time in tests and studies, in order to understand the best Strategies and Principles applicable to any industry working efficiently in the new economy. After years and hundreds of thousands of pounds spent, we understood the best Strategies and Principles which can guarantee constant growth and long-lasting results for any business. The same Strategies and Principles that have created some of the most successful business empires in the world. The same Strategies and Principles that have been helping our clients and us to maximise the return on investment.
What others say about us…
Ian James
For years I was struggling in growing my business to be more than a simple local shop. I have tried everything, but unfortunately without the result I was hoping for. This until I met Serendipity Marketing. They have introduced me to a new system and thanks to their collaborative team I am finally hitting the goals I had in my mind for years. I have opened a few new branches and amplified my team. We are now planning together to approach the market outside my city and open other branches. All I have always worked hard for is finally happening thanks to these guys. Absolutely worth the investment!
Lily Norton
I have always wanted to leave my 9 to 5 job and start my own business. However being alone I was feeling stuck and somehow lost. Serendipity Marketing founders and their team have helped me massively reorganising all my work and they took my hand driving me through all the process. I now have my business up and running and I am finally doing what makes me happy! Highly recommended!
Hugo Gray
I can only say thank you to this marketing agency. I was managing my marketing alone without having massive knowledge and without getting the results I was hoping for. I had tried so hard to find online the right course or seminar to clarify my ideas and set up the best marketing strategy for my business. I can say only one thing about this period: a huge headache.  I then went through Serendipity Marketing thanks to someone recommending them to me. I was skeptical as I had already tried a lot of things before and I did not have a huge budget. However, they have made me feel comfortable straight away and have shown me how to manage my marketing using simple principles that are part of their system. I have had incredible growth in sales since the very beginning. And I am now so happy to let them manage the marketing for me while I am focused on managing all the new clients that my business is generating every month. Incredibly grateful and blessed to be part of the Serendipity Marketing family!
Felicia Anderson
These guys have helped me massively. I've started a new business venture on my own, which can be daunting by itself. But the team at Serendipity has not only helped me grow all my social media outlets but also helped curate content, and finesse social media strategies. I think it's important to have a positive team help grow your business and this company is it ! You won't regret it !
Your success is Our success
We are currently offering the chance to book a 30-minute FREE phone consultation with our CEOs. We do this because we truly care that businesses get the right help, as well as many people who go through this process are so impressed and happy that they decide to become clients. Please note this is a no-obligation call and after we speak we will send you a bespoke action plan worth £500 for you to get the most out of your marketing.
5 STEPS TO DRAMATICALLY INCREASE YOUR SALES
IN 12 WEEKS
PROVEN TO WORK IN ANY INDUSTRY
This E-book is for who want:
– To start selling online
– To build their marketing on a solid basis
– To scale their online presence
– To stand out from the competition
– To maximise their Return On Investment
– To take the business to the next level
Get it for this time-limited offer now, before your competitors do it.
£10.99

£2.99

WARNING: Before you claim your FREE 30 minute Strategy Session, you must understand that this is only for people serious about setting up their business for long term success. Getting the most out of the Ultimate Triumph System requires hard work, commitment, and dedication. If you're not ready, please don't waste our time. But if you are ready to make your business take off for long term and growing success, contact us and book your FREE 30 minute Strategy Session now.